1943 New Wave Toys RepliCade 1/6 Scale Limited Edition Brand New Never Opened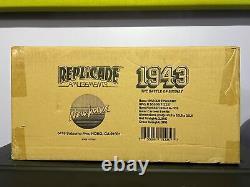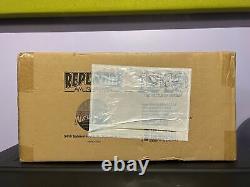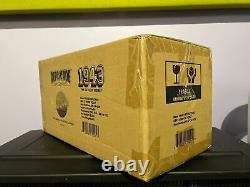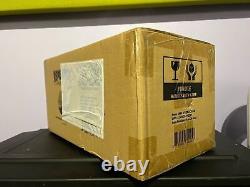 Replica 1943 Dynamo arcade cabinet in 1/6th scale (12.5 inches tall). Plays the original 1942 and 1943: The Battle of Midway arcade games. Arcade Operator's menu with customizable dip switch and cabinet settings. Miniaturized control panel with bat-top microswitch joystick and microswitch buttons.
Includes bonus 1943 Mini Arcade Stick for two-player gameplay. Also works with some USB-compatible console controllers. Plug and Play HDTV connectivity. Illuminated marquee & cabinet accents.
Metal coin door, security bar and pad lock. UV reactive LEDs inside of 1943 Mini Arcade Stick compartment. Signature amplified multi-speaker audio reproduction with volume control. High-resolution cabinet art reproduction on quality 3M vinyl overlays.
High score saving with non-volatile memory. Premium LCD color screen 3:4 aspect ratio (vertical orientation).
One (1) 1943 x RepliCade. One (1) 1943 Mini Arcade Stick with UV Reactive Ink.
Two (2) Micro USB Cables. One (1) Replica 1943 Owners/Operator's Manual.
Four (4) Mini Metal Arcade Tokens. One (1) Replacement Control Panel Overlay. One (1) Set of Control Panel Overlay Decals. Cleaning out the entire collection. This includes Sixth Scale, Statues, Comics, Cards, Art, Games, Figurines from Star Wars, Transformers GI.
All items stored in a smoke free, natural light free room. As we are downsizing, it is time to find it a new home. Thank you for supporting us, and giving these products a good home.