Brand New Mackenzie Childs Limited-Edition Courtly Check Teapot Trivet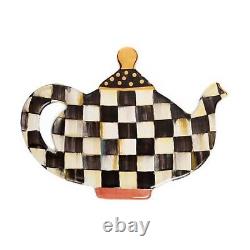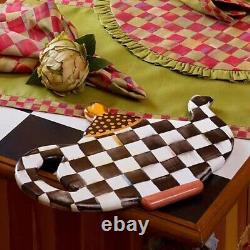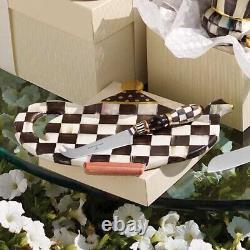 Brand New Mackenzie Childs Courtly Check Limited-Edition Teapot Trivet. This hand-painted teapot trivet is an amazing addition to any collection! This trivet is one of five special pieces made available for a limited time in celebration of the MacKenzie-Childs Courtly Check 25th birthday. You'll love the classic Courtly Check pattern, which is sure to complement your existing décor. Featuring hand-painted ivory and onyx with jewel tones layered in, this trivet is just what you need to complete your collection!
9.25" wide, 12.5" long. Handmade, hand-painted ceramic with gold lustre embellishments, and cork surface protector on the back. Pieces may vary due to the handmade nature of each product.