BRAND NEW Star Trek Type 1 Cricket Phaser Prop Replica Limited Edition TNG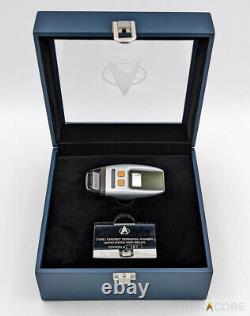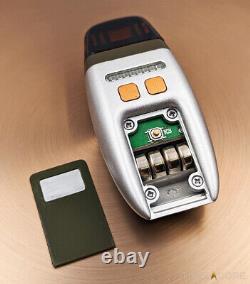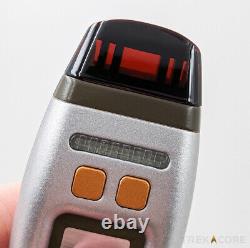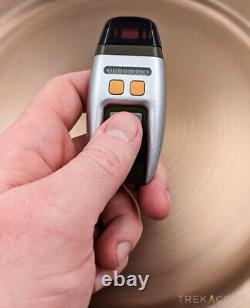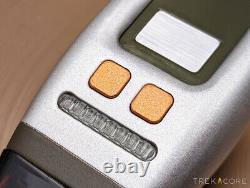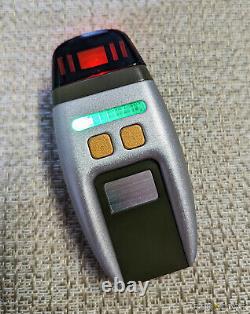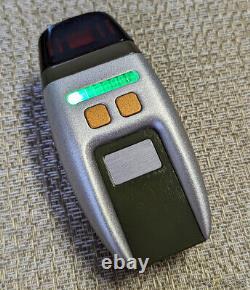 Packing a hefty punch inside a compact body, this 1:1 scale replica of the iconic Type-1 Cricket Phaser prop from Star Trek: The Next Generation features a variety of electronic light and sound effects neatly encased in a heavy cast metal frame. During their long tenure, many different Cricket phaser props were made. These ranged from fairly primitive non-functioning'stunt' props to quite elaborate'hero' props with functioning electronics. As is normal for productions, a number of modifications and changes were made to the different props over the course of time. This replica has been designed to capture the best elements of all of the variants in a single blended execution. The replica has a variety of electronic light and sound features designed to simulate the special effects seen on screen, including both effects featured in the hero props and effects added in post-production, as well as a'Crusher' mode effect seen only in the episode'The Game. Each numbered, limited edition, museum-quality replica comes with a wooden presentation case, metal plaque and a certificate of authenticity/prop story booklet and will make a fine addition to any Star Trek collection.
Limited To 800 Pieces Dimensions: Type 1 Cricket Phaser -- 3 x 1¼ x 1" (76 x 31 x 25mm) Display Box -- 6½ x 6½ x 3" (165 x 165 x 76mm) Requires 4 x LR44 0%hg (A76, AG13,) batteries, which are included.